Garden pools for a creative gardening and landscaping
Pond basins from the plastics experts
Garden ponds are always a garden highlight and delight with their diverse forms and numerous design possibilities. Almost all gardening shops, garden centres, DIY centres and landscape gardeners offer various types of pond basins.
The garden ponds from VACU-form are a real story of success that support sales of numerous additional products. The right plants, stones and care products allow your sales to blossom with garden ponds.
What do our pool basins convince with? They are:
very durable
extremely impact-resistant
frost-resistant
environmentally-friendly
temperature-resistant
UV-resistant
recyclable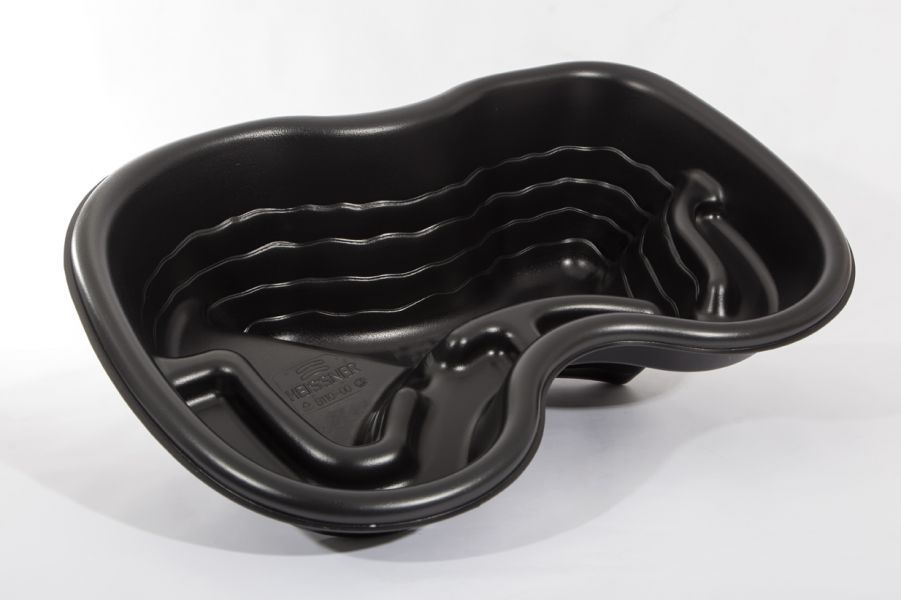 Our garden pools in various forms and sizes
We are able to offer you a wide range of our high quality pond basins for all tastes and needs. You can choose from various sizes from 500 mm to 3500 mm. Our garden ponds are made of UV-resistant, environmentally-friendly and recyclable HDPE and promise a temperature-resistance within a range of -25 °C to +100 °C. Our plastic products are colour fast and are characterised by a high degree of burst strength.
Your plastics manufacturer for high quality pond basins
VACU-form WISCHEMANN GmbH & Co. KG produces and supplies plastic parts that convince with their quality and functionality. You have a unique idea? We would be pleased to use our experience and specialist knowledge in order to develop your suggestions into a finished product. You are interested in our garden ponds? Contact our Team and request advice on our diverse products!
By the way: You can purchase high quality drainage mats from WISCHEMANN Kunststoff GmbH.
Gardening / Landscaping
High quality pond basins from 500 to 3500 mm.
VACU-form garden ponds are known for extreme durability and frost stability. Another advantage is the environmentally friendly, UV-resistant material and recyclability.
Download (German only)